Music Education Services And Lessons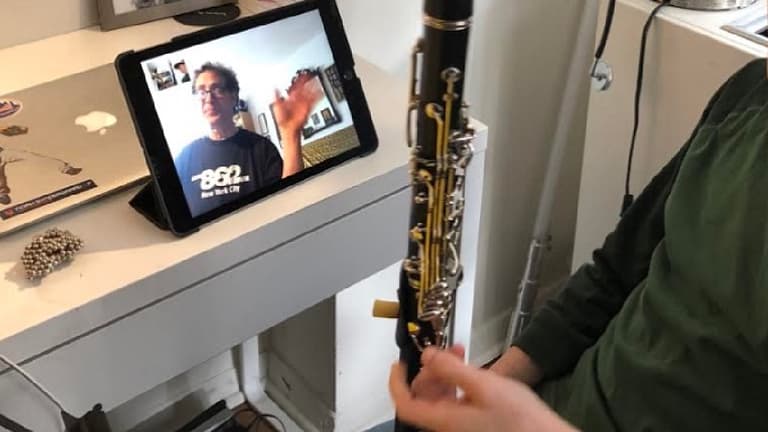 Houndog's music education services and lessons started with his private teaching studio over 40 years ago. He teaches students of all ages and abilities using a flexible and fun approach that helps students develop the fundamental skills and good habits they need to play whatever kind of music they yearn to express. 
All lessons are conveniently and safely taught online at this time, offering an alternative to endless work calls, as well as the opportunity to breathe new life into an old instrument from high school that's been gathering dust in a closet for years!
Houndog has extensive experience as an ensemble coach, band clinician, conductor and music program coordinator. He specializes in creating custom arrangements for the specific instruments that make up the ensemble(s) being coached.
As an offshoot of his sax quartet activities, Houndog has developed a flexible school assembly program for ages K-12 that uses a sax quartet as an entertaining way of introducing students to musical concepts and styles. The unique sound of a sax quartet makes the assembly a memorable one. A full compliment of support materials is available for classroom teachers, and the quartet also offers clinics to interested music programs.
Recorder Music Curriculum
After many years working as a teaching artist in the public schools, Houndog has developed an effective and fun recorder curriculum for working with grades 1-4 in a classroom setting. Students are taken from the beginner level to being able to play simple songs by ear and develop basic music reading and musicianship skills. They are also prepared for future instrumental (especially woodwind) development.
Contact Houndog regarding his music education services and lessons: